Featured Artists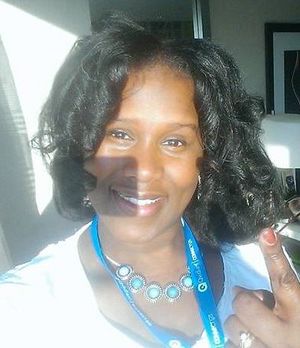 ---
---
Lisa is the solo vocalist on 'Be Careful for Nothing' 
Lisa Orr is an inspirational vocalist who has been singing since before she could talk.  Her soprano voice has been compared to popular 80's singer, Deniece Williams.  Lisa has had the pleasure of working with Grammy nominated gospel artist Ann Nesby from Sounds of Blackness on a live recording at XM radio in Washington, DC.  She also sang background for the debut solo album of Joey McIntyre from New Kids on the Block..
Lisa enjoys singing for "live" audiences more than anything and says that's the one place where she feels like her authentic self.  Her recordings include a song called America! which was written by her father-in-law, Reverend Michael Orr for President Barack Obama.

Lisa is a wife and mother of 4 sons - Malcolm, Ahmad, Caleb, and Jeremiah. When she's not singing, Lisa enjoys traveling with her family. She lives in Glen Burnie, Maryland.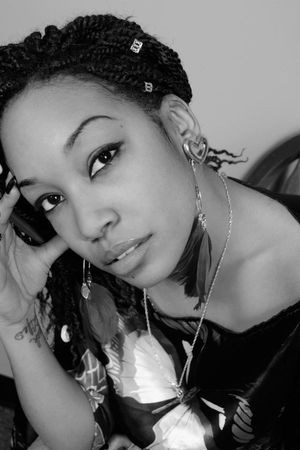 The poetry of Sarah Ashley is featured in 'Spiritual War'.

Sarah Ashley is a sensational poetess, playwright and teacher. Having to cope with a chronic illness and adversities of her own, Sarah contends to bring a message of empowerment, encouragement and healing to her listeners.
Sarah founded the "Double-Edged Arts" Ministry; a medium in which the gospel is spread through Theatre and Spoken Word. She has also served as the RI State Coordinator for Poetry Out Loud - a National Recitation Competition for high-school students throughout the country. Her acting debut was in February 2014 when she appeared in Mixed Magic Theater's production of "For Colored Girls Who Have Considered Suicide When the Rainbow is Enuf". In this drama, she played the role of Lady in Blue. Theater and her natural love for poetry are two of her strongest passions. Sarah is the executive producer of  'Cosmic Christmas', a stage play presented in January 2017.
Sarah Ashley's poetry speaks life to her hearers, encouraging them to change the way they think. Instead of relying on secular tools to help overcome life's hardships - they are challenged to seek Christ and are introduced to His Healing Power through her lyrics. Sarah lives with her husband Dennis Maynard in Cranson, RI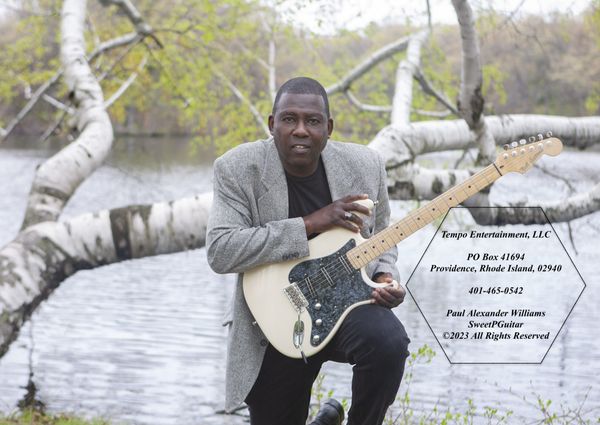 Paul plays lead guitar on 'Keep Me'

Paul Alexander Williams (AKA Sweet P) was born and raised in Providence, Rhode Island. He started gigging around the local scene at the age of 19. By age 23 he had played guitar in the nine piece show band 'Pain and Pure Pleasure', and had served an apprenticeship in 'Brotherhood' -a jazz quartet that featured band leader Richard Lee on the B3 organ with vocalist Candy Brown. Subsequently, he met the late George (Coots) Thomas, who brought him into the 'Providence Spiritual Singers' gospel group. Eventually, Sweet P formed his own blues trio, in which he became the lead singer. Along the way he has performed with wedding bands and at recording studio sessions. More recently he has been acting, singing and playing live on stage in theatrical productions. With a love and natural feel for many genres, Sweet P is a versatile performer, bringing professionalism and experience to every playing situation.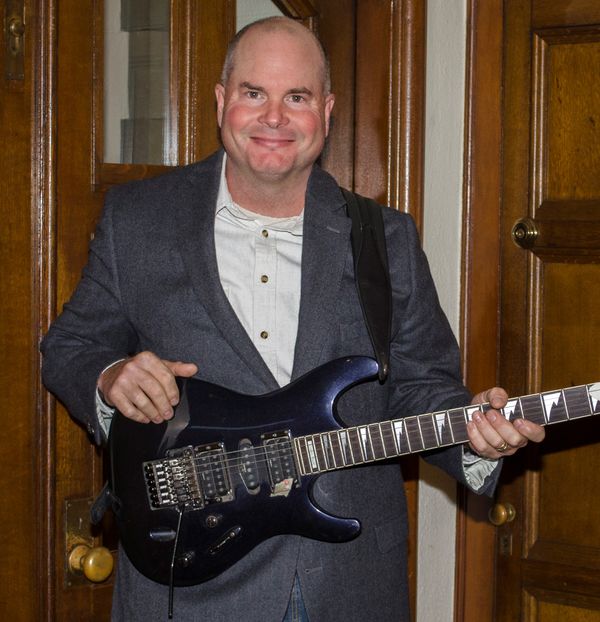 William's guitar solo is featured on 'Tonight'

Bill says he was a terrible guitar student who, at age 7, only took lessons because his parents made him do it. By 14, he called it quits with his instructor. Although he had developed an affection for music, he wanted to do it on his own terms. As a teenager, he connected with like-minded guys and formed a band. Bill's dad is an electrician, so the technical aspects of working with sound equipment came easy to him. In his search to produce the best quality sound, he became aquainted with Dennis Verduchi, owner of Sound Stage Productions in Providence. One thing led to another and Bill wound up on the payroll at Sound Stage. Here Bill honed his skills as a live sound engineer.
 
Through the years, Bill never left the guitar. It has become his favorite form of worship. 
Bill lives with his wife Kim in Warwick, Rhode Island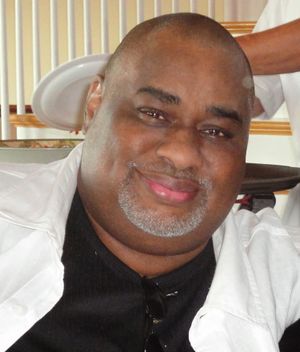 David plays keyboards/ synthesizer on What's Ahead, Tonight, Keep Me God Made Woman, and Nicodemus, Nothing Without You
 
 David was a beloved studio partner and associate producer at G. Productions. His influence
Can be felt in most of our recordings. At 16, he started out learning to play his older brother's bass guitar. He later transferred his knowledge of the bass to the piano and started playing with local bands. In the late 70's, David joined the U.S. Army. While stationed in Germany, he teamed up with other military musicians to form a group called Onyx. An army general who heard the group perform at a German/American festival, cut orders excusing the group members from standard duties. They were to devote their time to rehearsing and playing for military functions.
Upon returning to the states, David enrolled in the R.I. Modern School of Music. Soon after, he joined Coastline, a band that opened for the likes of Blue Magic and The Delphonics. After meeting up with his long time friend Cleo Maxie, David returned to his Gospel roots. He turned to playing with The Mosley Brothers, who opened for The Keynotes, The Mighty Clouds of Joy, The Dixie Hummingbirds and others. Since then David has played with The Benton Brothers, The Providence Harmonizers, The God Squad and for churches throughout Southern New England
We miss him every day. He will remain forever in our Hearts